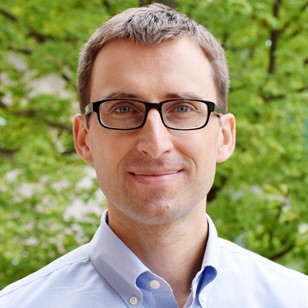 Allen Riddell
Assistant Professor of Information Science
Email:
riddella@indiana.edu
Phone:
(812) 856-4730
Office:
Luddy Hall (700 N. Woodlawn Ave) | Room: 2124
Website:
https://www.ariddell.org
Education
Ph.D. in Program in Literature at Duke University, 2013
M.S. in Statistics at Duke University, 2013
Biography
Allen Riddell is an Assistant Professor in the School of Informatics, Computing, and Engineering. His research explores applications of modern statistical methods in the humanities and allied social sciences. His research interests include sociology of literature, publishing history, comparative media studies, library digitization, and text mining. Prior to coming to Indiana University, Riddell was a Neukom Fellow at the Neukom Institute for Computational Sciences and the Leslie Center for the Humanities at Dartmouth College.
Luddy Research Areas
Other Research Areas
Data Mining
Natural Language Processing
Digital Libraries and Digital Humanities
Knowledge Organization, Cultural Informatics, and Natural Informatics
Machine Learning
Statistical analysis
Intellectual Freedom and information/data ethics
Media Studies
Social Media