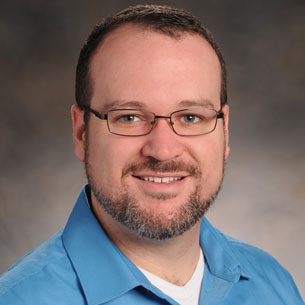 Gregory Lewis
Assistant Research Scientist, Kinsey Institute
Assistant Professor of Intelligent Systems Engineering
Email:
lewigr@iu.edu
Phone:
(812) 856-7067
Office:
MESH (2425 N. Milo B Sampson Ln) | Room: 125
Education
Ph.D. in Bioengineering at University of Illinois at Chicago, 2011
B.A. in Psychology at University of North Carolina at Chapel Hill, 2004
Biography
I use traditional and novel signal processing techniques to measure the nervous system's regulation of peripheral physiological processes. My research involves building statistical models of dynamic neurophysiological systems in order to explain complex processes including cognitive, developmental, and psychological changes. One avenue of research uses traditional contact sensors, including modern wearable devices, to collect signals in the laboratory and in the field from human subjects. A second avenue of research is focused on developing novel, noncontact sensors to extend the research into new environments such as the classroom or the home. As part of the Kinsey Institute's Trauma Research Consortium, I will be applying the methods and sensors developed at ISE to enable the Consortium's efforts to quantify the interaction between physical and sexual trauma, physiological and behavioral regulation, social functioning, and mental wellbeing. I am currently supporting two Department of Defense grants: 1) evaluating the effectiveness of heart rate variability biofeedback for enhancing psychological resilience in members of the Reserve Component, and 2) evaluating the feasibility of a wearable sensor based platform for detection of infectious disease exposure.
Luddy Research Areas
Other Research Areas
Bioengineering
Cyber-physical Systems
Neuroengineering