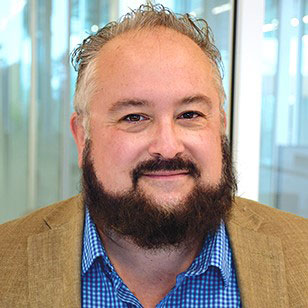 Mehmet Dalkilic
Director of Undergraduate Studies for Data Science
Professor of Computer Science
Life Science Coordinator
AGEP Professor
Email:
dalkilic@indiana.edu
Phone:
(812) 856-3010
Office:
Luddy Hall (700 N. Woodlawn Ave) | Room: 3056
Website:
http://www.informatics.indiana.edu/dalkilic
Education
Ph.D. in Computer Science at Indiana University, 2000
Courses Taught at Luddy
Biography
"Memo," as he likes to be called, was born and raised in Austin, Texas. As a primary instructor for I101 Introduction to Informatics Dr. Dalkilic meets many of Informatics' newest students. He attended Indiana University and graduated with a degree in chemistry.
He continued at Indiana University's School of Medicine, beginning work on an M.D./Ph.D. in biochemistry, but discovered after a couple of years that his interests were better served in computer science. He graduated from Indiana University with a Ph.D. in computer science in June 2000. His primary research interest includes data mining - searching for hidden information in large amounts of data and has begun working in bioinformatics. He has authored several articles and a book chapter. He has recently been awarded an NSF grant. He consults part-time, is an avid reader and pianist, and enjoys a tussle with his 140 lb. Alaskan malamute, Kan.
Luddy Research Areas
Other Research Areas
Data Mining
Database and Information Systems
Databases and Data Mining
Centers
Center for Data and Search Informatics