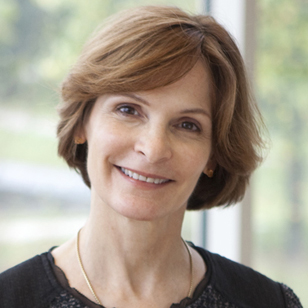 Beth A. Plale
Director, Data to Insight Center of Pervasive Technologies
Professor of Informatics and Computing
Institute Director, Center for Data and Search Informatics

Contact Information
plale@indiana.edu
(812) 855-4373
MESH (2425 N. Milo B Sampson Ln) 127
http://pages.iu.edu/~plale/
Office hours: Currently on loan to National Science Foundation
Education
Postdoctoral Fellow at Georgia Institute of Technology, 2001
Ph.D. in Computer Science at State University of New York Binghamton, 1998
M.S. in Computer and Information Science at Temple University, 1992
MBA at University of LaVerne, 1986
Courses Taught at SICE
B438 Fundamentals of Computer Networks
B649 Systems Support for Wide Area Applications Systems
B669/I590 Topics in Data and Search Informatics
I590 Topics in Data and Search Informatics
P436 Introduction to Operating Systems
Biography
Dr. Plale's research interests are in data governance, responsible HPC, smart and connected communities, and open science. Dr. Plale is Director of the Data To Insight Center (D2I); founder and past director of the HathiTrust Research Center (HTRC); and past Science Director of Pervasive Technology Institute (PTI). She is currently in her 3rd year at the National Science Foundation (NSF) where she serves the Foundation and the nation as a Science Advisor and Program Officer.
Dr. Plale is a founder of the Research Data Alliance (RDA), an international 9000+ member organization dedicated to data sharing, and is a founder of the Center of Excellence for Women in Technology (CEWIT) at Indiana University Bloomington.
Dr. Plale has authored over 150 peer-reviewed scientific and scholarly publications, and has been PI or co-PI on over $50 million in extramural funding received from industry and private and public funding organizations including most notably the National Science Foundation (NSF), Department of Energy (DOE), Institute for Museum and Library Services (IMLS), National Aeronautics and Space Administration (NASA), the Alfred P. Sloan Foundation, the Andrew W. Mellon Foundation, and Microsoft. Dr. Plale was awarded a prestigious early career award by the Department of Energy.
Research Areas
Data Analytics
Infrastructure
Data Science
Computer Engineering
Intelligent Systems
Centers
Center for Data and Search Informatics