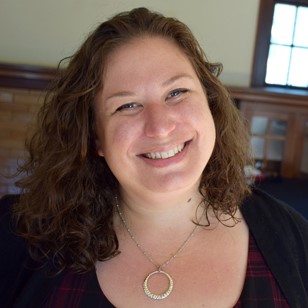 Jennifer Terrell
Informatics Undergraduate Director
Senior Lecturer

Contact Information
jennterr@indiana.edu
Myles Brand Hall 225
Office hours: By appointment
Education
Ph.D. in Informatics at Indiana University, 2015
Courses Taught at Luddy
I202 Introduction to Social Informatics
I310 Media, Arts and Technology
I453 Computer and Information Ethics
Biography
Jennifer graduated from the Social Informatics program within the School of Informatics and Computing at Indiana University in the summer of 2015.
Her dissertation, titled "Constructing Rooms of Requirement: The Ethnographic Study of Digitally Transmediated Sociality" examines the use of digital media in the social construction of Harry Potter fans.
Jennifer's research interests include participatory culture, mediated social movements, and digitally mediated sociality.
Luddy Research Areas
Other Research Areas
Animal Computer Interaction
Computing, Culture, and Society
Theme Park Technologies
Sociotechnical Imaginaries
Embodied and Transmediated Storytelling