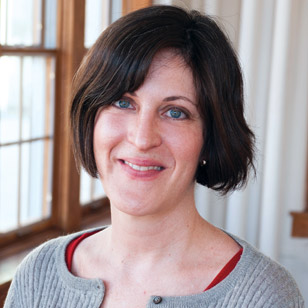 Selma Sabanovic
Associate Dean for Graduate Education
Professor of Informatics
Associate Professor of Cognitive Science
Email:
selmas@indiana.edu
Phone:
(812) 856-0386
Office:
Myles Brand Hall | Room: 213
Website:
http://homes.sice.indiana.edu/selmas/
Education
Ph.D. in Science and Technology Studies at Rensselaer Polytechnic Institute, 2007
M.A. in Political Science and International Relations at Bogazici University, Istanbul, 2001
B.A. in Political Science and International Relations at Bogazici University, Istanbul, 1998
Courses Taught at Luddy
I202 Introduction to Social Informatics
I440/H440/I540 Human-Robot Interaction
I502 Human-Centered Research Methods in Informatics
I609/I709 Advanced Seminar in Social Informatics
Biography
I am an Associate Professor of Informatics and Cognitive Science at Indiana University, Bloomington. I founded and direct the R-House Laboratory for Human-Robot Interaction research at IUB. My work combines the social studies of computing, focusing particularly on the design, use, and consequences of socially interactive and assistive robots in different social and cultural contexts, with research on human-robot interaction (HRI) and social robot design. My main research goals are threefold: (1) developing a critical understanding of the development and use of socially interactive robots in society; (2) studying how social and cultural factors influence robotics science and technology development; and (3) using critical perspectives and insights from the social study of interactive robotic technologies to design, implement, and evaluate socially and culturally situated robots. My research has been funded by the National Science Foundation, the Institute of Electric al and Electronics Engineers, and Indiana University. I received my PhD in Science and Technology Studies from Rensselaer Polytechnic Institute in 2007. I was a visiting guest professor at Bielefeld University's Cognitive Interaction Technology -- Center of Excellence in Summer 2014. In 2008/2009, I was a lecturer in Stanford University's Program in Science, Technology and Society. I was also a visiting scholar at the Intelligent Systems Institute in AIST, Tsukuba, Japan and the Robotics Institute at Carnegie Mellon University in 2005.
Luddy Research Areas
Other Research Areas
Animal Computer Interaction
Intelligent Interactive Systems
Proactive Health Informatics
Human Centered Computing
Centers