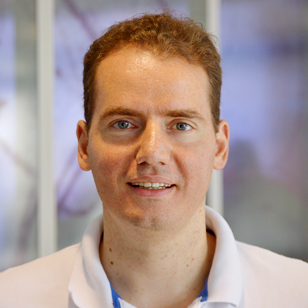 Eleftherios Garyfallidis
Associate Professor of Intelligent Systems Engineering
Email:
elef@indiana.edu
Phone:
(812) 856-5240
Office:
Luddy Hall (700 N. Woodlawn Ave) | Room: 4058
Website:
https://grg.sice.indiana.edu
Education
Ph.D. at University of Cambridge, United Kingdom, 2012
Biography
Dr. Garyfallidis holds the position of Assistant Professor of Intelligent Systems Engineering (ISE) of Indiana University (IU) School of Informatics, Computing, and Engineering. He is also the founder and lead engineer of Diffusion Imaging in Python (DIPY), currently the largest open source project in the development of diffusion MRI methods.
Diffusion MRI is a unique non-invasive MRI technique that is used to study the structural connectivity of the brain.
Dr. Garyfallidis holds a PhD from the University of Cambridge, UK, supervised by Professor Ian Nimmo-Smith, and worked as a Postdoctoral researcher with Professor Maxime Descoteaux at the Sherbrooke Connectivity Imaging Lab (SCIL) of the University of Sherbrooke, CA.
Dr. Garyfallidis has performed research and development at nearly all levels of diffusion MRI analysis. Recently, he started focusing more on the problems of segmentation and registration of tractography. Some of his most known inventions are QuickBundles and Streamline-based Linear Registration (SLR).
Prof. Garyfallidis is leading a research group for Neuroengineering at ISE specializing in the developing of new methods and intelligent algorithms for medical imaging and brain mapping with applications to research, clinic and industry. See GRG for more.
Luddy Research Areas
Other Research Areas
Centers