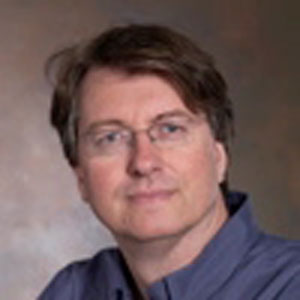 Gregor von Laszewski
Assistant Director, Digital Science Center
Adjunct Professor for Intelligent Systems Engineering

Contact Information
gvonlasz@indiana.edu
(812) 856-1311
MESH (2425 N. Milo B Sampson Ln) 158L
http://laszewski.github.io
Office hours: upon appointment
Education
PhD in Computer Science at Syracuse University, 1996
Biography
His interests are in containers, cloud computing, cyperphsical systems, edge computing as in robotics and internet of things utilizing cloud computing. He conducts research in scientific impact studies working on XSEDE. He is collaborating with SDSC on Comet and virtualization one of the largest supercomputers sponsored by NSF.
He teaches courses covering
Introduction to cloud computing
Advanced cloud computing
Big Data
Edge Computing with interface to clouds
Independent studies:
von Laszewski offers the opportunity to work with our team as part of independent studies (3 credits). He has many exciting projects, but mainly focuses on cloudmesh, the creation of a raspberry PI cluster, the creation of a kubernetes cluster, containers, and kubernetes, and scientific impact studies.
Successes he is proud about:
Best of show at SC
DOE outstanding mentor award
STEM students he coaches won the Indiana State FLL robot competition and are moving on to the World Championship in Detroit.
Bibliography
von Laszewski has written more than 100 articles published in books, journals, and confernces.
Research Areas
Systems for Big Data Analytics