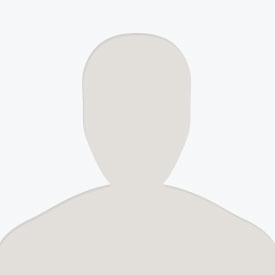 Hannah Zeavin
Assistant Professor of Informatics
Associate Editor of Pyschoanalysis and History
Founding Editor of Parapraxis
Email:
hzeavin@iu.edu
Office:
Myles Brand Hall | Room: E226B
Website:
https://www.zeavin.org/
Courses Taught at Luddy
I202 Social Informatics
I453 Computer and Information Ethics
Biography
Hannah Zeavin is a scholar, writer, and editor whose work centers on the history of human sciences (psychoanalysis, psychology, and psychiatry), the history of technology, feminist STS, and media theory. She is an Assistant Professor at Indiana University in the Luddy School of Informatics. Additionally, she is a visiting fellow at the Columbia University Center for the Study of Social Difference.
Zeavin's first book, The Distance Cure: A History of Teletherapy is now out from MIT Press, with a Foreword by John Durham Peters. She is at work on her second book, Mother's Little Helpers: Technology in the American Family (MIT Press, under contract), which was awarded the 2021 Brooke Hindle Fellowship from the Society for the History of Technology. Other academic work has appeared in or is forthcoming from differences: A Journal of Feminist Studies, Technology and Culture, American Imago, Media, Culture, & Society, and elsewhere.
Essays and other public writing have appeared or are forthcoming from Bookforum, Dissent, The Guardian, Harper's Magazine, n 1, The New York Review of Books, Slate, The Washington Post, and beyond.
Zeavin received her B.A. from Yale University in 2012 and her Ph.D. from the Department of Media, Culture, and Communication at NYU in 2018. Formerly, she was a Lecturer in the Departments of History and English at the University of California, Berkeley and served on the Executive Committee of the University of California at Berkeley Center for Science, Technology, Medicine, and Society and on the Executive Committee of the Berkeley Center for New Media.
Luddy Research Areas
Other Research Areas
History of Technology
History of Psychiatry
History of Informatics
Science and Technology Studies
Media Theory