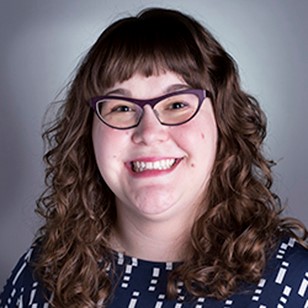 Carleigh Hannon
Director of Career Services
Email:
luddycareers@indiana.edu
Phone:
(812) 856-4322
Office:
Luddy Hall (700 N. Woodlawn Ave) | Room: 1062
Biography
Carleigh Hannon joined the Luddy School of Informatics, Computing, and Engineering Career Services team in December 2018 as Senior Associate Director of Employer Relations. Her focus included career fairs, on-campus recruiting, office communication strategy, operations, and the management of 10-15 Peer Advisors. Prior to Luddy, Carleigh was the recruiting lead for major industries such as technology, accounting, healthcare/pharmaceuticals, manufacturing, and others at Kelley School of Business Undergraduate Career Services. She has also worked on the recruiting team at the O'Neill School of Public and Environmental Affairs Career Services partnering with companies in all three major employment sectors to achieve their hiring goals.